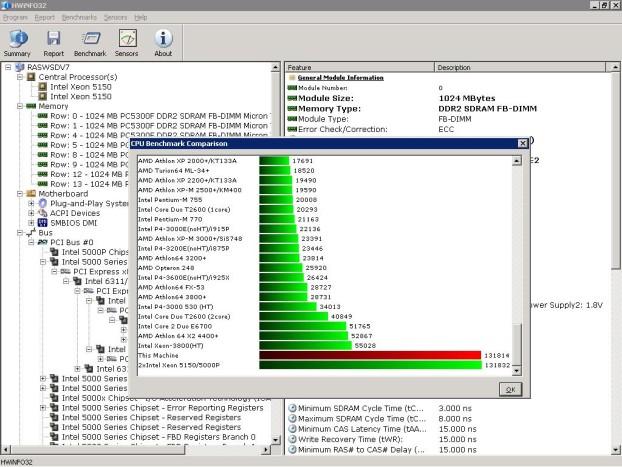 Professional hardware information and diagnostic tool supporting latest components, industry technologies and standards. Both tools are designed to collect and present the maximum amount of information possible about computer's hardware which makes them suitable for users searching for driver updates, computer manufacturers, system integrators and technical experts as well. Retrieved information is presented in a logical and easily understandable form and can be exported into various types of reports.

System Health Monitoring.
Real-time monitoring of a variety of system and hardware parameters covering CPUs, GPUs, mainboards, drives, peripherals, etc.
Useful for detection of overheating, overload, performance loss or failure prediction.
Comprehensive Hardware Information.
Exhausting information about hardware components displayed in hierarchy unfolding into deep details.
Useful for obtaining a detailed hardware inventory report or checking of various hardware-related parameters.
Alerting and Extensions.
Customizable alerts on any parameter monitored with user-defined actions.
Extensive Reporting.
Full hardware hierarchy, or quick summary overview. Export into XML, CSV, HTML reports.
System monitoring in customizable tables, graphs, tray icons, OSD.
Size (7z): 8 Mb