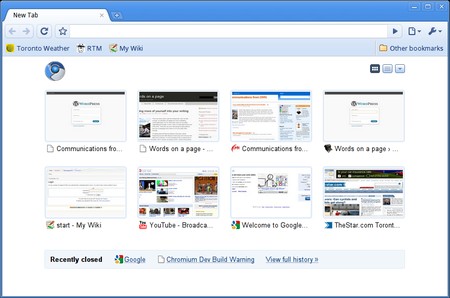 Chromium is an open-source browser project that aims to build a safer, faster, and more stable way for all Internet users to experience the web. The Chromium Project takes its name from the element chromium, the metal from which chrome plating is made. Google's intention, as expressed in the developer documentation, was that Chromium would be the name of the open source project and that the final product name would be Chrome, however other developers have taken the Chromium code and released versions under the Chromium name. Google uses the code to make its Chrome browser. The Chromium codebase is widely used. Microsoft Edge, Opera, and many other browsers are based on the code. Other parties compile it and release browsers with the Chromium name and logo. Moreover, significant portions of the code are used by several app frameworks.

Chromium's user interface is minimalist, as one of Google's initial goals was to make the browser "feel lightweight (cognitively and physically) and fast." Chromium is an entirely free and open-source software project.
Speed, performance, independency, Omnibox, web applications, theme support, Google Gears, download manager, bookmark synchronization, add-ons, etc.
It is compatible with Chrome browser extensions and offers a very similar user experience without submitting to any invasive information-gathering from Google.
Size (7z): 214 Mb