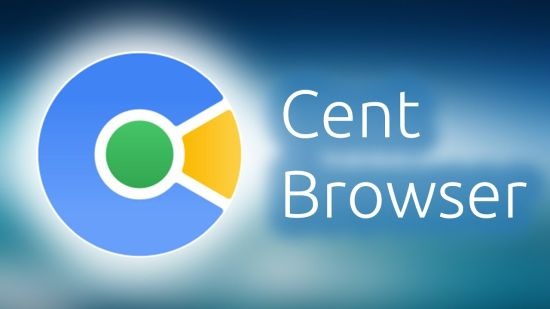 The Most Feature Rich Chromium. Cent Browser is an enhanced web browser based on Chromium with many convenient features like super drag, mouse gesture, scrollable tab bar, advanced browsing options and more. Based on the prominent web browser project – Chromium, Cent Browser inherits all its advantages. Mouse Gesture – hold and move the right mouse button to execute commands without using the keyboard, menus or toolbars. Super Drag – drag something by left mouse button to copy/open/search immediately. Memory Optimization – enable lazy session loading and automatic memory optimization to reduce memory consumption. Private Tab – login multiple accounts at the same time and use it just like in incognito window. Press Ctrl+M to bring it out. Fully Portable – portable version can be used in flash disk, and moved anywhere without data lost. Scrollable Tab Bar – set minimum tab width to avoid tabs becoming too small.Scroll entire tab bar by mouse wheel.(similar to Firefox tab bar). Privacy Protection – protect your privacy to the fullest extent, and provide options to block online trackers. Highly Customizable – lots of useful options, there is always an option to feed your needs.

Want to get a more interesting browsing experience with better privacy protection, Cent Browser can be the right choice. Browsing using this software will be safer for you. With a variety of features provided will increase comfort in surfing the internet.
Flexible tab management: makes it easy for you to be able to find the information you want by using tabs that are used to open URLs, log in with multiple accounts, scroll through all tab bars more easily using the mouse wheel. Using Cent Browser allows you to create your own QR code for URL.
Security: You can browse more safely when visiting the site you want to visit. Your privacy will be protected by changing it to anonymous and providing options to block some dangerous things when browsing. You can be more comfortable opening multiple accounts with an incognito window.
Memory will be optimized: Cent Browser can help to set special modes to save computer resources and automatically erase memory so that the browser can function optimally.
Features:
Google Chrome Based
Mouse Gesture
Scrollable Tab Bar
Super Drag
Lots of Tab Options
Incognito Tab
Memory Optimization
More Convenient
Auto Hide
Bookmark Bar
Customizable New Tab
QR Code Generator
Privacy Protection
When switching to incognito mode, Cent Browser will open a new tab instead of a new window so you would not have to navigate through separate windows every time. Speaking of tabs, there is no need to worry about having too many of them open at once. The browser features a tab bar where you can just scroll through them instead of having them squished into tiny boxes above your browser. This way, you will still be able to pinpoint which tab opens to what page instead of clicking and opening them one by one.
In addition to its unique features, it also has bonus tools that you can use like the QR code generator where you can create your own QR codes, accessing search engines by right-clicking, and a boss key that can be customized to hide your windows. To prove its flexibility, you are allowed to install Google Chrome extensions on your Cent Browser and sign in to your Google account. The same goes for Google Chrome applications. Basically, all that is on the Google Chrome store are compatible with Cent Browser.
It bundles functions like the Incognito Tab which you can use to browse the web without leaving traces on your hard drive and the QR Code Generator that lets you generate QR codes from URLs, so they can be accessed easier from mobile devices. Moreover, the app offers other noteworthy functions like a customizable, scrollable tab bar, various mouse gestures and a BossKey option to hide the browser.
Size (7z): 123 Mb